Forest Dance - Cacao & Ecstatic Dance in Nature
Sat 8th Apr 2023, 5:30pm – 8:30pm UK time (UTC +01:00)
Cacao & Ecstatic Dance in Nature
Sat 11 Mar 2023 5:30 PM - 8:30 PM
The Roundhouse in Bishop's Woods, Newton, Swansea, SA3 3BR
Join us for natural healing, cacao ceremony & an immersive dance journey at the Roundhouse in Bishops Wood near Caswell Bay. Connect with the rhythm of your soul with like minded people in this beautiful natural setting.
🌎 Enjoy a smooth blend of elemental music, from tribal and shamanic beats, deep house, drum n'bass, dub, reggae, trance, amazonian healing songs and more... A heartfelt and joyful event to delight your 5 senses, uplift your spirit, be showered with love, and remind you how amazing you are 🔥
The set will be dj'd live and guided by Seagypsee, DJ and facilitator at Mystic Cocoon and The Wild Woman Project.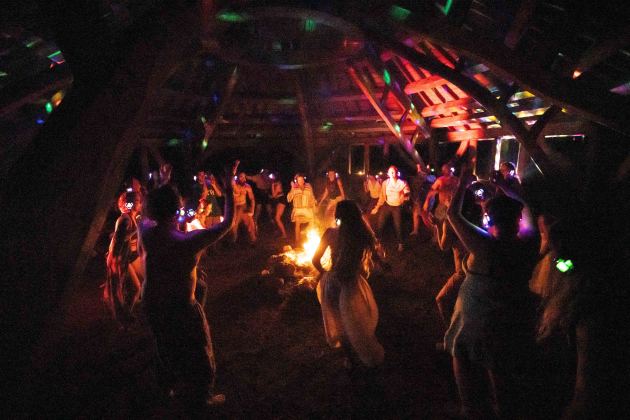 CEREMONIAL CACAO
At the beginning of this session, we will introduce ceremonial cacao. As well as being incredibly delicious, ceremonial cacao helps us to ground, enhance our dance experience and open our hearts. It can also gently guide us to connect with hidden dimensions of ourselves. At Mystic Cocoon we prepare cacao with great respect for the indigenous wisdom keepers of this master plant medicine, infusing it with prayers, songs and love during the whole preparation process ✨ BRING YOUR FAVOURITE MUG FOR THE CEREMONY.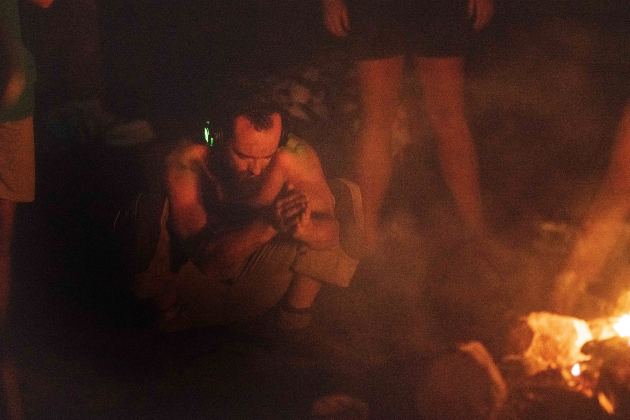 ECSTATIC DANCE
You are invited to this safe, playful space, where the whole of you is welcomed. In this session, you will gently be guided to breathe, let go of stress, recharge and move as you feel. Dancing and cultivating authentic movement from the inside is deeply nurturing and healing. Be prepared to deeply connect with the elements, move, sweat, experience and enjoy!

🌊 Unlike clubbing, ecstatic dance sets are built like "waves" moving from slow and mellow, to very dynamic and everything else in between; gently guiding you to stretch your body and mind in many directions, to experience the vast spectrum of your emotions with mindfulness and wild abandon. Most of the time when people dance it is to look good to others, but here, we dance to connect with our authentic natural selves.
🌿 This is a 100% nature dance, set in the gorgeous Roundhouse with an open fire, deep in the beautiful Bishop's Wood Natural Reserve on the Gower coast.
🎧 We use wireless headphones to be respectful to the preserved wildlife around and be immersed in the best quality sound possible!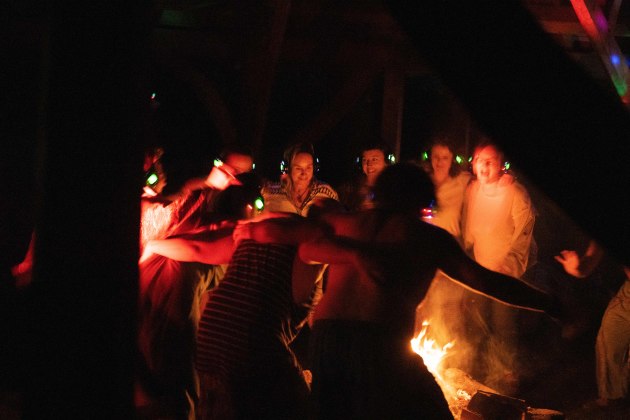 Tickets : (space limited)
Super Bird Cacao & Dance : £20
Early Bird Cacao & Dance: £22

Cacao & Dance: £25


* Ticket cancellation :
We do not offer ticket refunds, but if you are unable to attend and you let us know 48h prior to the event, we can give you a credit note for the value of your ticket to use for one of our future event.
Saturday 8th April 5.30-8.30pm
5.30-6pm welcome, arriving in the nature reserve and tribal make up (if you wish)
6-6.15pm cacao ceremony
6.15pm-8.15pm ecstatic dance
8.15-8.30pm closing circle
8.30pm social time by the fire

GUIDELINES:
👄 You are asked not to talk during the dance - This is an immersive experience and a conversation-free space. There will be plenty of time to talk before and after the dance :)
🍺 Please no drugs or alcohol - this is a mindful space and we want to experience our natural state to the fullest.
📞 Phone-free zone. Please keep your phones off/silent
💚 Respect: Please take responsibility for yourself and be mindful of other individuals personal space
WHAT TO BRING :
- a water bottle
- comfortable and warm clothes
- a blanket to feel extra comfy and warm during the integration process at the end
- an open, receptive mind
- snacks
Looking forward to connecting with you 💃
Let's dance together!!!
To join the community:
https://www.facebook.com/mysticcocoon
https://www.instagram.com/seagypsee/
Photography:
We have our own photographer at the event who is part of the dance group and will be covering the event. The photos will be used only for showcasing and promoting our events. Our photographer is very discrete and unobtrusive, however, if you would prefer not to be photographed, please let us know when you arrive.
LOCATION
The Roundhouse in Bishop's Woods, Newton, Swansea, SA3 3BR
This event is sold out
Missed out on tickets to Forest Dance - Cacao & Ecstatic Dance in Nature? Join the waitlist and we'll let you know when tickets become available to this event or future events.
Feedback on Mystic Cocoon events