New Year's Day Celebration 2024
Mon 1st Jan 2024, 12pm – 9:30pm GMT (UTC +00:00)
Ace Collectiv presents
NYD Celebration 2024
Mon 1 Jan 2024
12:00 - 21:30
The Mount Without, Bristol
Let's gather on the first day of 2024.
To start the New Year as we mean to go on.
A welcoming, intentional and inclusive space for all ages, abilities and people.
That invites and encourages,
Creative and authentic expression,
Inspiration, transformation and rejuvenation,
Respect for self, one another, community and planet.

The Mount Without
Located in the heart of Bristol city, The Mount Without is an epic converted church that's been the site of worship for over 900 years. With the majesty of the old structure still in tact, this breath-taking venue gives the sense of being an ethereal abandoned church, with all the warmth and delight of a beautifully modern creative space.
For this special one-off event, the main activities and offerings will take place in the grand Main Hall and it's neighbouring spaces, whilst like-minded ravers old and new, can enjoy a nightclub experience in the underground Crypt.
The Main Hall
Live Music ~ Movement Medicine
African Drumming & Dance ~ Live Immersive Sound Bath
NYD Ceremony ~ Singing Circle ~ Vocal Activation
Café ~ Ceremonial Cacao ~ Chill Space
Kids Space ~ Art & Crafts ~ & more
NYD Ceremony
2023 / 2024 ~ Release, Harvest & Intention Setting
honour and release anything that is no longer serving
harvest and celebrate any experiences and lessons learned from 2023
plant seeds and set intentions for 2024
Outdoor Sacred Fire
Fire Ceremony & Performances
The Crypt
(Nu Era) Rave Cave ~ DJs ~ Alcohol-free Elixir Bar
an underground Crypt transformed into an epic Rave Cave to create an immersive nightclub experience
epic DJs, amazing Sound System, club lighting, lasers, UV, smoke machine and more
The Main Hall
Movement Medicine Teacher, Dancer & Artist
Mira Khanya is a passionate advocate of movement as a transformative and healing practice. She intuitively weaves from the rich tapestry of her multidisciplinary background, which spans visual and performing arts, meditation, shamanic journeys, butoh and therapeutic work, amongst other fields. Creativity and commitment to her own inner-work and wholeness have always been central in her life
As a dancer, therapist and artist, Mira brings a wealth of experience, beautifully crafting immersive dance journeys, inviting us to access the intelligence within and experience the power of embodied transformation. Infused with gentle guidance, soulful self-enquiry and evocative music ~ you will be part of a collective journey, fostering a sense of community, togetherness and co-creative synergy.
Her love of ceremony is reflected in how she creates. Activating the embodied imagination through a weaving of words and evocative music ~ we are invited into a dance journey of deepening connection. Our movement becomes the medicine that opens the gateway to insight and inspiration as we dance our prayers for the love of this extraordinary life.
Her deep connection with dance led her to complete an apprenticeship and training program under the guidance of the founders of the School of Movement Medicine. Today, she not only serves as a mentor for the school and creates independent work but also collaborates with Medicine Festival, Ecstatic Dance UK, Ecstatic Dance Bristol, Kaylo and other organisations ~ crafting immersive and meditative dance journeys.
Dembis Thioung ~ West African Penchmi Drumming & Dance Circle
Ancestral West African Rhythms Keeper, New Rhythms Creator, Drummaker, Percussion Artist, Educator & Community Gatekeeper
Dembis Thioung, Griot by blood and Bayefall at heart, is a mesmerizing master of the dunduns ~ the melodic and hypnotic West African bass drums.
The traditional West African Dundun, are a set of three double sided drums hit with sticks made by wood and cowskin that make up the heartbeat, melody and soul of traditional West African ensemble djembe music.
Born and raised in Dakar, West Africa, within a Serer Griot family, Dembis Thioung inherited his mother's rich cultural heritage and his father's Peul/Fula Laube traditions. He was introduced to traditional and contemporary Senegalese music from a very young age, learning the art of drumming and dance.
Dembis is recognized as a skilled percussionist, specializing in Dundun, Djembe, Sabar, and Asico drums. He proudly identifies
with the Senegalese Baye Fall Brotherhood, carrying forward the teachings of Cheikh Ahamdou Bamba ~ the spiritual leader of a powerful nonviolent revolution.
Cheetah Ram ~ Live Music & Singing Circle
Cheetah Ram are a dynamic duo of creativity and love ~ advocates for expression! They share their joy for creativity with live music, heart songs, medicine music and poetry. Their work is being shared far and wide, and can be experienced through workshops, sacred ceremonies, retreats, gigs and festivals.
With influences from Reggae, Mantra, Lewis' Celtic lineage and other frequencies of spirit, Cheetah Ram create a melting pot of genres and cultures. It is their hope that bringing music together in this way highlights the power of sound in the dissolving of separation.
In Space Through Sound are a sound healing collective who cultivate sacred spaces using sound as a potent healing modality.
Together they use a variety of specially crafted instruments for people to drop in to the expanse of their own being. Instruments include flutes, Tibetan singing bowls, didgeridoo, gongs and more. Holly Coles creates soft melodies sung in ancient Cornish and Gaelic.
We all experience sound on on intimate level whether it's listening to our favourite music, the gentle sounds of nature, our immediate environment and the words we use everyday. Sound alchemy is a means of becoming aware of the power of sound as a transformative healing modality.
The more we are intentional about sound the more we become aware that vibration, energy and frequency is what makes up our physical world on every level and this can bring us closer to its source, the immediacy of our intimate connection with the divine.
Participants close their eyes, allowing the harmonious sounds to envelop them and transport them to a place of tranquillity. Each note resonates with the soul of the church itself, creating a profound sense of unity between sound and space. Experience feelings of deep relaxation and emotional release. The healing vibrations cleanse both body and spirit.
Wild Echo ~ Live Music, Vocal Activation & Meditation
Toning and intuitive singing held by the deep sounds of Wild Echo. Her sound journeys consist of ethereal and dynamic soundscapes infused with vocals, drums, gong and crystal bowls.
Wild Echo was born in London with Paraguayan roots. She is a practicing Sound and Movement Therapist and has trained with The British Academy of Sound Therapy.
Listen to her Sound Baths on SoundCloud
The Crypt ~ (Nu Era) Rave Cave
an underground Crypt transformed into an epic Rave Cave to create an immersive nightclub experience
epic DJs, amazing Sound System, lighting, lasers, smoke machine & more
Mattaminor
MattaMinor is the explosive union of tropical riddims and a dark techno-tinged club sound. This new duo project from Mattana and G Minor pioneers a new frontier of dance music unbounded by genre or tags. Imagine day and night, yin and yang coming together in an exciting bass-driven journey blending Global Bass, Techno, Afro-Latin rhythms, Bassline and Breaks.
MattaMinor formed in March 2023, launching their monthly Radio Pow Pow on NRBC. Within less than six months, they had landed their first big festival gig, bringing their infectious dancefloor bangers to the legendary Boomtown Festival, where they headlined the opening night at the Nu Era venue to hoards of ravers.
Now playing regularly in the alternative nightlife scene, they can be found playing at queer rave events such as Imaginarium and Camp Crumpet.
Listen to their sets on SoundCloud: Mattana / MattaMinor
Osara is a DJ and Ceremony Leader based in London, UK. He's the founder of Ecstatic Dance Bristol and Ace Collectiv which is home to an ever evolving, vibrant conscious community in the beating heart of Bristol city.
Osara has DJ'd in Costa Rica, Los Angeles, London, Paris, Oslo, Helsinki, Dallas and Wales amongst other places. He has also DJed at Envision Festival (Selva Armonia), Medicine Festival, Boomtown, Lovejam, as well as other festivals and events.
Osara uniquely combines the worlds of club and dance music culture with prayer, ceremony and ritual, to create transformative Nu Era Rave dance journeys that are ever evolving and responding to the spirit of time, community and place.
Osara finds inspiration from many cultures, especially underground dance music from the UK and around the world. Expect a beautiful, considered and unexpected mix of 140, Bristol Sound, Techno, UKG, Jungle, Broken Beat, South American bass music and more.
Listen to his sets on SoundCloud
Soulman 77 & Jus Gana
Journey with Parallel 7 as we ride the wave of nostalgic and abstract frequencies that Tribal Dub, Mystical Downtempo, Psy and World Beats have to offer! In a no border style, selected beats and productions take you far and wide across this existence! Music for the mind, body and the soul.
Parallel 7 ~ a sound system grown out of Birmingham UK, has a love for all things mystical and magik. Parallel 7 loves all types of world music with an ethereal, deep and enchanting edge. Soulman 77 and Jus Gana have enjoyed playing out to crowds at festivals and gigs across the UK ~ Whirly Gig Festival, Lovejam, Return To Nature, Muzikstan Festival, Tribe of Baloo, Noisily, Medicine Festival and Listening Sessions to name a few.
Parallel 7 has a number of EP releases on Band Camp, Spotify & ITunes. Enchanting, soul nourishing, abstract and sometimes comical sounds can be found within a range of EPs and mixes.
Listen to their sets on SoundCloud
Elumin weaves multidimensional and multicultural frequencies through her bass-centric offerings, which range from deep, dark Dubstep to light and floaty Liquid Bass, interspersed with cheeky drops, etheric tones and tribal influences.
Elumin is the creator of the unique bass heavy Ecstatic Dance collective Ecstatic Dub. She believes in the medicine of bass and the power it has to assist us in the embodied remembrance of our true nature ~ releasing us from all our old stories, shaking out everything that no longer serves us and reconnecting tribe to their Bass chakra.
Listen to her sets on SoundCloud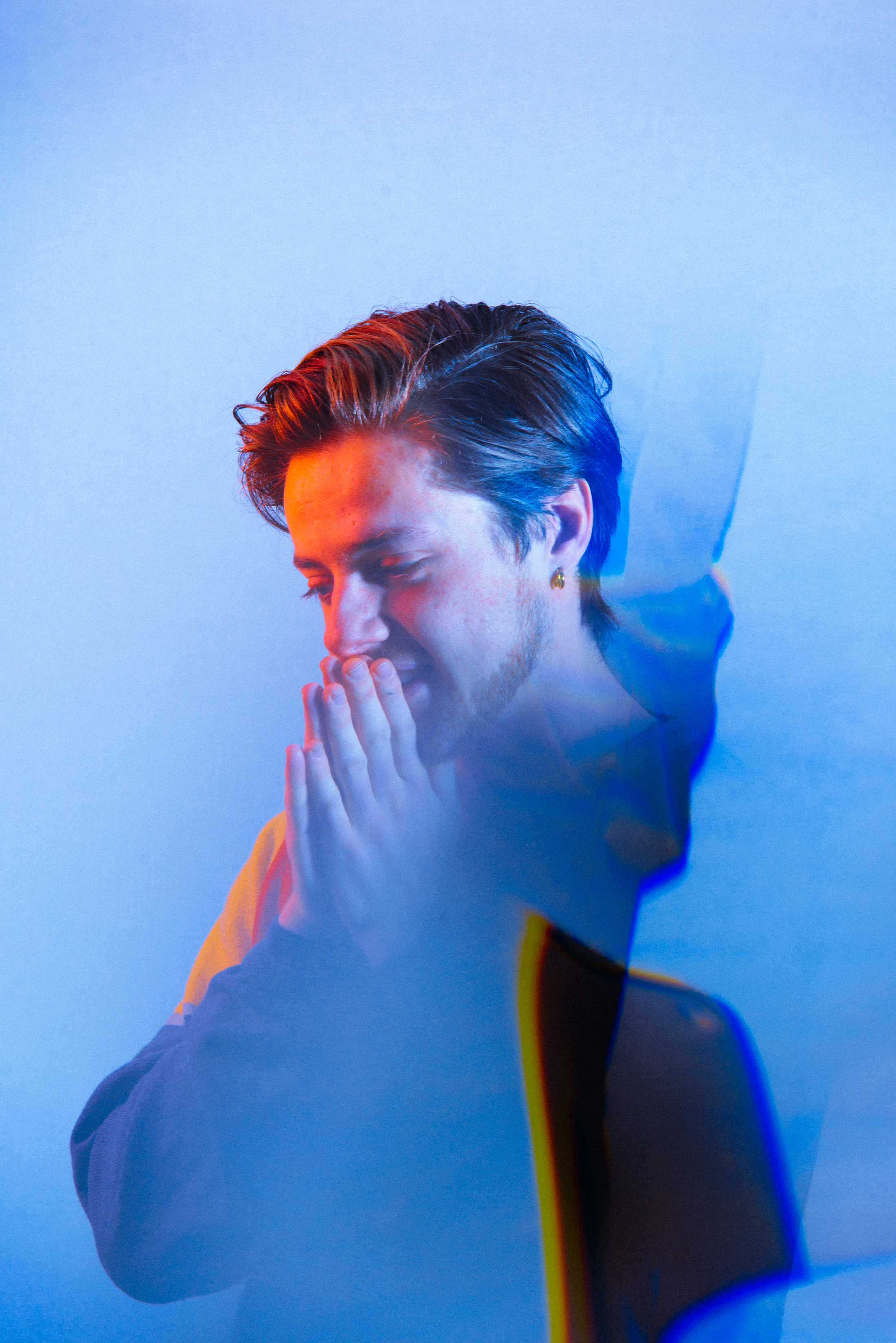 Field of Lights is an Irish producer and DJ based in Bristol, UK. His sets weave immersive worlds of broken, funky grooves, chopped vocals and high-impact percussion. Having cut his teeth as a session musician in Dublin, Field of Lights became inspired to produce his own music by the house and techno scene in venues like the Twisted Pepper in the late 00s. Since then his sound has developed to take inspiration from the dark and progressive soundscapes of UK Techno, Garage and 140, and the thriving scene in Bristol.
Listen to his tracks on Spotify & sets on SoundCloud
Introducing the Bristol Bass Maestra ~ Starseed Soul. With a career spanning nine years in the world of music, Starseed Soul is a true virtuosa when it comes to the art of DJing and music production. Hailing from the vibrant musical hub of Bristol, she has crafted a name for herself as a versatile multi-genre DJ, captivating audiences with her passion for bass-heavy sounds.
Her tracks transcend genres, merging the depths of Drum & Bass with the mesmerizing grooves of deep Dubstep. Her unique sonic signature is an amalgamation of underground rhythms, driving beats, and subsonic vibrations. She weaves a narrative that takes dancers on a deep journey, creating a harmonious atmosphere that elevates the spirit and transcends the dance floor. Starseed Soul has graced the stages of some of the UK's most renowned festivals, including the colossal Boomtown.
Listen to her sets on Mixcloud
Ember
Ember is the new alias of UK artist and DJ Nils Carr. His sets travel through different energetic spaces, with a sound palette spanning gentle organic textures and driving industrial rhythms. He explores expansive, ethereal soundscapes and deep, dark grooves along fluid journeys.
Nils started creating music in bands and developed as a multi instrumentalist. He is strongly influenced by the Rave and Sound System culture in Bristol, which is where he began pushing his sound into new electronic frontiers. Now blending live instrumentation with electronic hardware performance and digital processing, Ember embarks on visceral journeys through emotional space, finding beauty in contrast and somatic resonance.
Ember's music is fundamentally experimental, chasing the art which arises from flow states and meditative improvisation.
Other Spaces & Offerings
Outdoor Sacred Fire
Kids Space
Café
Elixir Bar
Arts & Crafts
~ Important Info ~
Schedules
The Main Hall
12:00 ~ Doors Open
13:00 ~ Opening Circle
13:15 ~ NYD Ceremony
14:30 ~ Mira Khanya ~ Movement Medicine
16:30 ~ Dembis Thioung ~ Penchmi Drum & Dance Circle
18:00 ~ Cheetah Ram ~ Live Music & Singing Circle
19:30 ~ Wild Echo ~ Live Music & Vocal Activation
20:00 ~ In Space Through Sound ~ Live Immersive Sound Bath
21:00 ~ Doors Closed (no re-entry)
21:00 ~ Closing Songs, Circle & Ceremony
21:30 ~ Complete
The Crypt
13:15 ~ Ember ~ Opening the Portal
14:00 ~ Elumin ~ Liquid Bass, Dubstep & Tribal Bass
15:00 ~ Field of Lights ~ UK Techno, Garage & 140
16:00 ~ Parallel 7 ~ Tribal Dub, Mystical Downtempo, Psy & World Beats
17:00 ~ Osara ~ Nu Era Rave: 140, Bristol Sound, Techno, UKG, Jungle & Broken Beat
18:00 ~ Starseed Soul ~ Drum & Bass, Dubstep & more
19:00 ~ MattaMinor (Mattana x G Minor) ~ Super Bass: Global Bass, Techno, Bassline, UKG, Afro-Latin & Breaks
20:30 ~ Space Closes
Venue, Parking, Travel & Access
Please lift share, walk, cycle or use public transport / scooters where possible.
Venue Address
The Mount Without, Upper Church Lane, Bristol, BS2 8FN
Google Maps link
https://goo.gl/maps/KHJSWYSiRSeVRfqo7
Parking
Nearest Car Park
https://goo.gl/maps/o9Vfj6mokRyKzPJd7
There is pay & display on-street parking in the surrounding area. Please check street signs for parking restrictions / payment requirements.
Travel & Bristol Clean Air Zone (CAZ)
If driving please check if you need to pay to drive through Bristol's CAZ:
https://pay.drive-clean-air-zone.service.gov.uk/vehicles/enter_details

Bristol CAZ map:
https://www.bristol.gov.uk/residents/streets-travel/bristols-caz/view-a-map
Please lift share, walk, cycle or use public transport / scooters where possible.
Access
The venue has wheelchair access to all spaces.
Please email us if you have any specific needs for attending this event and we will do our best to accommodate you.
What to Bring
water & bottle

dress in layers

notebook & pen

cash / card for café, bar & stalls

something to lie on for the Sound Bath (blanket, yoga mat or similar)
earplugs if you are sensitive to loud sound (the music may get loud in the Rave Cave at times)

ear protection for babies & children
Exchange
By purchasing a ticket and attending our events you agree to respect and follow our Safe(r) Space Agreement (please see below). These agreements indicate the behaviour that is acceptable and must be followed at our events. These are put in place to ensure that everyone feels safe and welcome in our spaces.
*all of the ticket prices include booking fees
Advanced tickets
~ £25 Super Early Bird ~ SOLD OUT
~ £30 Early Bird ~ SOLD OUT
~ £35 First Release ~ SOLD OUT
~ £40 Final Release
~ £15 Kids Ticket 4-12yrs (children must be accompanied by a parent / carer over 21yrs, 1:1 ratio)
Tickets available on the door
~ £45 On The Door (limited amount)
~ £20 Teens Ticket 13-17yrs (teens must be accompanied by an adult over 21yrs, 1:1 ratio)
After purchasing a ticket, if you haven't received a confirmation email, please check your Spam Folder. If it's not there, please email us.
Alternatively, if the ticket transaction has gone through, you can turn up and give your name on the door to gain entry.
Donations for the Save The Children
We're raising donations for the Save The Children. Your donations will support Save The Children (Registered Charity in England & Wales ~ No. 213890) to make sure children keep safe, healthy and learning in the UK and around the world.
Choose how much you want to donate when purchasing your ticket. Donations of any amount are welcome.
Thank you for your support.
Find out more information about Save The Children here.
Volunteering Opportunities
Help out at the event and be part of the team in exchange for ticket (email us to apply).
Refunds & Transfers
Please note, we do not arrange refunds.

We encourage ticket reselling on the following groups:
(links can be found in your ticket confirmation email upon purchase of your ticket)

Let's Dance ~ South West UK WhatsApp group
Ecstatic Dance Bristol Community Signal group
Disclaimer
Please note, that by purchasing a ticket you agree that Ecstatic Dance Bristol and Ace Collectiv is not liable for any injury or harm that you may incur at this event.
Safe(r) Space Agreement
By purchasing a ticket and attending our events you agree to respect and follow our Safe(r) Space Agreement (please see below). These agreements indicate the behaviour that is acceptable and must be followed at our events. These are put in place to ensure that everyone feels safe and welcome in our spaces.
When purchasing a ticket to the event you must click a box to say that you have read the agreements.
Upon entry you will be asked if you have read the agreements. If not, there will be a print out you can read before entering the event. The agreements are displayed around the venue.
Welfare Angels & Team Members
If you feel unsafe or uncomfortable for any reason then please speak to our Welfare Angels, Team Members or Event Manager immediately. The Welfare Angels, Team Members and Event Manager will be announced at the Opening Circle. The Welfare Angels will be wearing a coloured arm band so you can distinguish who they are.
Safe(r) Space Agreement
You are responsible for yourself, your wellbeing and your belongings

You are responsible for your own experience and interactions with others

Be mindful, respectful and aware of yourself and others

You agree to be consensual, respect other people's boundaries and ensure you give as much space as they require - if it's not a clear "YES", everything else must be considered a "NO"
People can change their mind, therefore remember that a YES can always turn into a NO and that must be respected every time
You agree that you are able to say "YES" or "NO" in a clear, appropriate and respectful way (a "NO" can be putting hands together 'prayer hands' followed by a bow)

If you feel unsafe or uncomfortable for any reason then please speak to one of our

Welfare Angels, Team Members or Event Manager immediately
If you see any inappropriate behaviour or if anyone comes to you to report an issue, please inform a Welfare Angel, Team Member or the Event Manager immediately.
If any person is found to be breaching the Safe(r) Space Agreement, especially around the areas of consent and inappropriate behaviour, the Event Organiser and Event Manager will make a decision about what to do. This could result in the person being removed from the event if necessary.
Filming & Photography
A designated Photographer / Videographer (who is announced at the Opening Circle) will take videos and photos during the event. We use videos and photos to promote our events on social media. If you don't want to be included in a video or photo, please let the Photographer / Videographer or a Team Member know. If you see any footage of yourself on social media and want it removed, please message us directly (on social media or via email) and we'll do so straight away.
Links
Follow us on Instagram, Facebook, Telegram & more…
Ecstatic Dance Bristol
@ecstaticdancebristol
http://linktr.ee/ecstaticdancebristol

Ace Collectiv
@acecollectiv
https://linktr.ee/acecollectiv
Select tickets
Your details
Feedback on Ecstatic Dance Bristol events