Full Moon Mushrooming Foray: Fungal Friends & Forest Frolic
Sat 28th Oct 2023, 12pm – 4pm BST (UTC +01:00)
What is more iconic for autumn than brightly-colored mushrooms poking out of the forest floor? Bring out the foraging basket, because it's that time of year again, when these crucial, mysterious members of our ecosystem pop up to fruit & spread their spores – and provide tasty meals to the critters around them, including us humans!
Porcini, parasol, horn of plenty, chicken of the woods, puffball, oyster… Wild mushrooms are famously prized for their delicious, complex flavors. With a little searching, even us city-dwellers can find kilos of delicious fungi almost right outside our front doors, thanks to the amazing forests around Berlin. Yet, as is well-known, when it comes to mushrooms it takes knowledge and experience to distinguish the delectable from the deadly!
As we move towards the end of the foraging season, join Simka (they/them) one last time for an autumn adventure into the forest. This time we'll explore the beautiful area around Borgsdorf, near the stunning Briesetal, where we will get acquainted with the most common & delicious edible mushrooms growing in this area – no experience necessary.
Together we'll explore the forest floor and learn the basics of how to find, identify, collect, and prepare the wild edible mushrooms that are currently in season. Here you will learn which mushrooms to stay away from – and how to get confident enough to bring your own harvest home.
Plus, this tour will take place just before the October full moon rises. The moon's impact on mushrooms is not fully understood, but according to many foragers and mythologies from around the world and through the ages, the full moon seems to pull new mushrooms out of the forest floor. We'll take our time to enjoy the energy of the day and see for ourselves how the mushrooms respond!
The tour will take us through beautiful forest scenery, where we will have plenty of time to relax, explore, and take in the serene surroundings. As we wander, we'll skirt the edge of the Briesetal, a stunning sunken forest filled with beaver dams and birdsong. We'll take a break on the picturesque banks of the Briese to snack on some homemade foraged treats and appreciate the autumn colors and incredible nature area.
When: Saturday October 28th, 13.00 - 17:00
Where: Briesetal & Borgsdorf forest, near S-Bahn Borgsdorf (~ 7km walking in total)
Cost: Sliding scale 45€ / 34€ / 23€ or pay what you can

Attendance is limited to 12 people, so registration is required!

Don't forget to read the confirmation email carefully for all information on the meeting point and what to bring.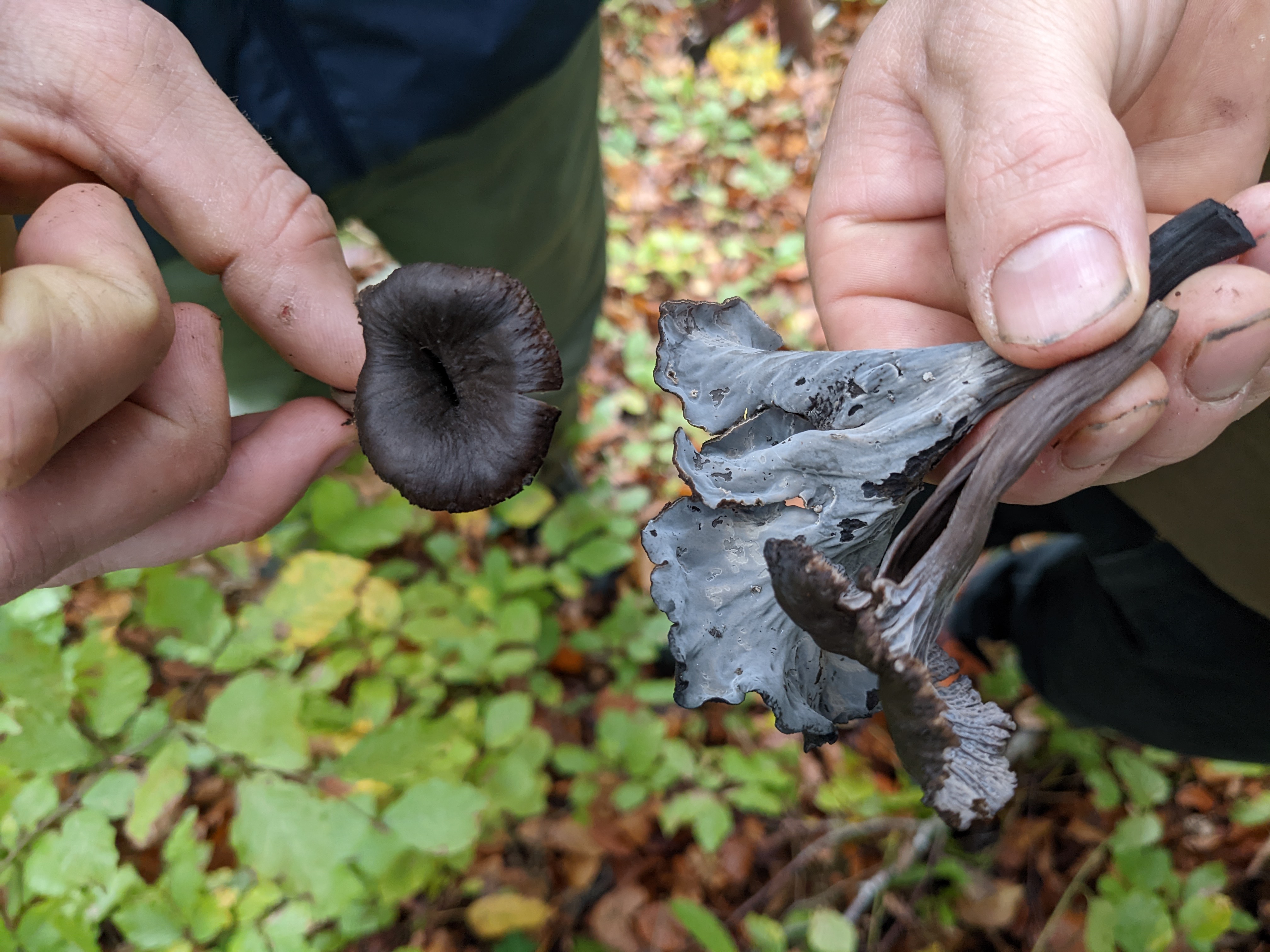 A note on pricing & philosophy:
I'm offering my foraging tours this season on a sliding scale / pay-what-you-can basis, because it's a deep value of mine that this learning – which radically connects us with ourselves, the land, and one another – should be accessible for everyone.
However, I do rely on this income!
That means: if you have the means, pay the full fee, or more.
If you don't have the means, please feel fully invited to pay whatever you can.
And if you want to come, but genuinely cannot afford any extra expense, reach out to me directly for a 100% discount, no questions asked. I have absolutely been there, I see you, and I want you here.
I'm trying to do things differently, because it matters to me. Please join me in the complexity of building a better, more equal world!
This event is sold out
Missed out on tickets to Full Moon Mushrooming Foray: Fungal Friends & Forest Frolic? Join the waitlist and we'll let you know when tickets become available to this event or future events.
Feedback on Foraging events