I've Noticed You Around... Sober Dating - Brighton
Wed 22nd Nov 2023, 7pm – 10pm GMT (UTC +00:00)
I've noticed you around…
A sober night of flirty dating games and genuine intimacy.
The best first dates are a beautifully human mix of fun flirting and real vulnerability. Dates you come away from having laughed abundantly - and knowing something deep about the other person. Ones that make you want to know that person even better.
What if you could have that kind of connection many times in one evening? Welcome to INYA: a dating night of playful relating games and facilitated introductions. In our held dating space, we play mindful games - not the mind games you might encounter on dating apps and out in the wild west of speed dating events!

Who is this for?
This is a proudly queer-friendly event open to people of all genders, sexualities, and relationship structures. It's important to note that not everyone you meet will be your type - but hey, that's true of every date, right? We ask that you bring a non-judgmental, open-mind - one that means you're open to connections that might not be sexual or romantic.
This is a sober event held at Brighton's seductively atmospheric no- and low- alcohol bar Torstig. At INYA we take away the mask of alcohol and pressure of drinking, allowing you to drop into realness. We welcome all the parts of you that might show up on a first date: here, it's ok to be nervous and feel pressure alongside those other first-date feelings of hope and excitement!
We believe that you are at your most attractive when you are being your truest self. Are you ready to discover meaningful connections beyond the surface? If you're a 'yes', then we look forward to meeting you over a mocktail.

What can I expect?
Fun Icebreakers: Break the ice with creative activities that will have you connecting and laughing from the start.
Meaningful Conversations: Engage in deep, meaningful conversations with other wonderful beings.
Positive Vibes: Revel in the positivity of a safe and sober space - plus, banging tunes.
An Authentic Atmosphere: Our event is designed to foster genuine connections, free from the influence of alcohol. Discover the real you and meet others just as real!
Love, Friendship, and More: Whether you're seeking a partner, a friend, or just a good time, our event is open to all forms of connection.

Note: our event is open to all: you do not have to live a sober lifestyle to attend, but we ask that you attend in a state of sobriety.

What to bring
ID / confirmation of your ticket (no need to print!)
Your most authentic self
Your ticket comes with a delicious welcome drink!

Your Facilitators

Mags Houston (she/her)
Mags hosts and curates regular sell-out Speed-Friending events and Members' Socials for the Psychedelic Society, as well as panel discussions and educational events for the UK drug policy charity, Drug Science. She has previous training in Authentic Relating and Internal Family Systems with ART International, and is experienced with heart-centred tantric communication. She is committed to building communities, bringing people together through open, honest expression.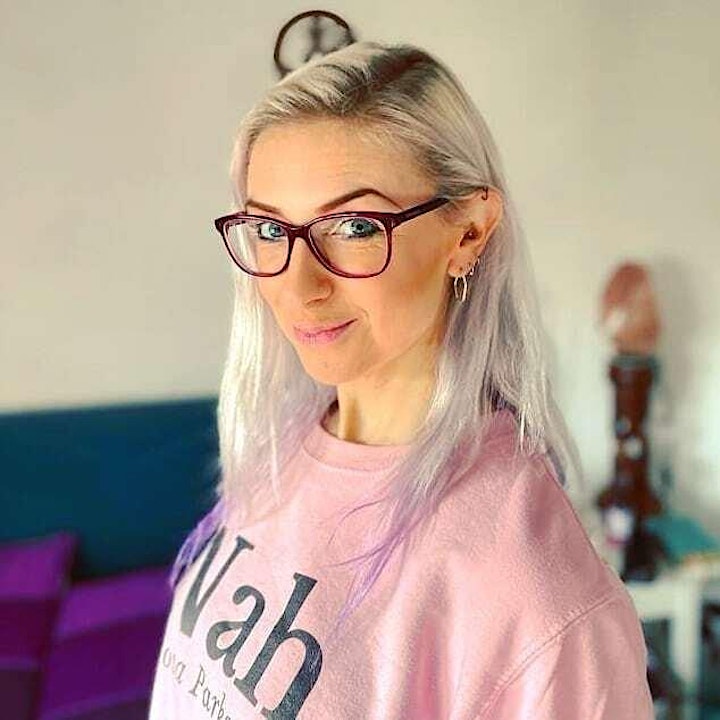 Dan Simpson (he/they)
A writer, facilitator, and coach who is passionate about the power of words. He runs a fortnightly journaling circle, holds space at ecstatic dance, and mentors people in the creative industries. He has a qualification in counselling and is trained in Authentic Relating, and has participated in tantra and men's work retreats. With a decade of professional facilitation work, he designs imaginative and reflective experiences that encourage participants to express themselves authentically and creatively.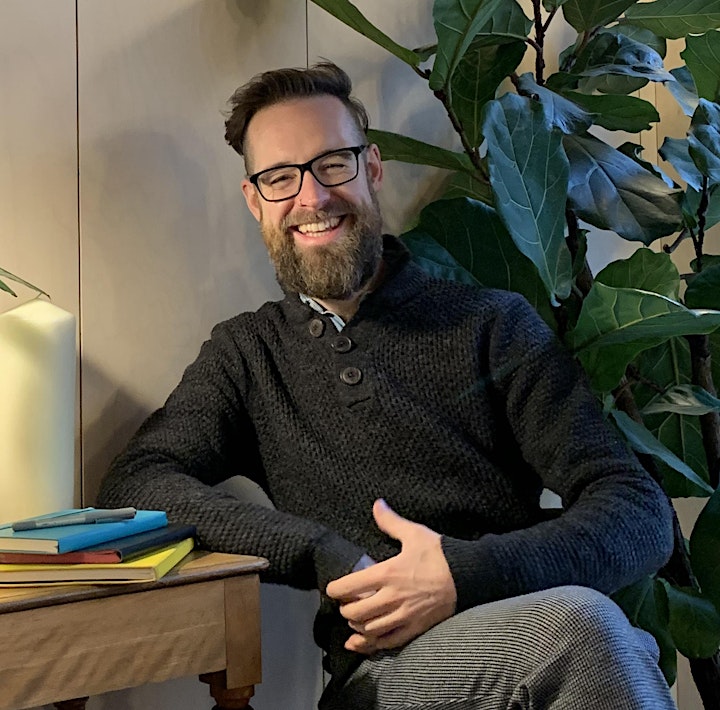 Important… don't be late for this very important date!
We open doors at 7pm and get started at 7.15pm… so please arrive on time.
Photography
Usually, photography at the event is not a thing as we want you to be present. However, we may have have a photographer in the space to take photos for promotional purposes. There will be a clear opportunity to opt out of photos!
Location
Tørstigbar is Brighton's first low alcohol bar and bottleshop. The team have spent years carefully curating a selection of the finest low alcohol drinks available today from all over the world. You will not find anything above 0.5% ABV in Tørstigbar.
Address: No. 45 George Street, Kemptown BN2 1RJ

Our refund policy
If your circumstances change and you are no longer able to attend an event, then we are happy to transfer your ticket to a future date, providing you let us know at least 48 hours in advance of the event. If the event is sold out, then we can give you a refund providing you give us at least 48 hours notice - this allows us to offer your ticket to our waiting list. Within the 48-hour window, we will do our best to accommodate changes but this cannot be guaranteed.

Any questions at all, please drop us an email at helloconnectionjam@gmail.com
This event is sold out
Missed out on tickets to I've Noticed You Around... Sober Dating - Brighton? Join the waitlist and we'll let you know when tickets become available to this event or future events.
Feedback on Connection Jam events