Headless Way Retreat with Richard Lang Oct 26–30
Thu 26th Oct 2023, 3pm – Mon 30th Oct 2023, 9am UK time (UTC +01:00)
An intimate Headless Way gathering for 22 people. We will be exploring our wonderful, ever-available true Nature––Who we really, really are––through the creative avenues of the Headless Way awareness exercises or 'experiments'. There will be lots of wonderful things to discover together.
Seeing and being Who we really are is an experience that is easy to share. And spending a few days with others who are also enjoying this Vision is inspiring, infectious, fun, deepening. This retreat is an opportunity to relax into being 'space' or 'capacity' for everything and everyone.
Richard will also be introducing a range of insights about ourselves and our world from The Hierarchy of Heaven and Earth, an incredible book by Douglas Harding, the person who developed the Headless Way.
We will also eat good food, walk in the stunningly beautiful landscape of Dartmoor, hang out together, meditate, dance, contemplate existence, look at stars, blades of grass, laugh, eat more food, and enjoy being alive.
You are warmly invited to join us..

Venue & Logistics:
Nestled in the heart of Dartmoor, Brimpts Farm boasts access to ancient woodlands and monuments, and has wonderful wild swimming spots on its doorstep.
Getting there:

Brimpts Farm, Dartmeet, Dartmoor, PL20 6SG, UK

Public Transport: Train or bus to Newton Abbot (30 mins away) then taxi or car share. (We will connect you in a Whatsapp group to arrange lifts.)
Driving:
From London - Go to Exeter, then follow directions.
From Exeter - (40 minutes) take the A38 towards Plymouth:
Take 2nd Ashburton turn off onto the B3357 to Two Bridges/ Princetown. Follow the road for 7 miles, past Dartmeet, up the hill, we are the 1st drive on the right.
From Plymouth - (40 minutes) take the A386 towards Tavistock:
Take B3212 at Yelverton to Two Bridges (via Princetown). At Two Bridges turn right onto the B3357 towards Dartmeet. Follow the road for 5 miles, turn left immediately after the Hexworthy turning.
…………………………….
Your Booking Includes:
4 nights accommodation

3 full days of workshop (playshops)

3 full days of being headless!! (What more could you ask for? 🙂)

Breakfast, lunch, dinner + snacks

Access to hot tub and sauna

Access to wild nature in the heart of Dartmoor, Devon

Some people get enlightened, but there's no money-back guarantee




(Richard says everyone gets enlightened...🙂)
(Does not include travel to and from site)
Accommodation:
All Rooms are en-suite
Private Room - You will have a room to yourself - £676
Shared Room - You will be sharing with one other - £575
Dorm Room - You will be sharing with three others - £474
Outdoor hut
…………………………….
Facilitators
Richard Lang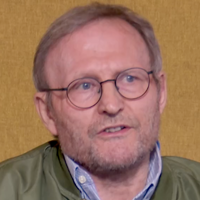 Richard Lang discovered the Headless Way in 1970. He has devoted his life to seeing Who he really is and to sharing this Vision. Richard has led hundreds of workshops and is part of a world-wide community of people who value the Headless Way. As well as simply enjoying and celebrating Who we all really are, Richard is doing what he can to help turn the tide so that being aware of Who we really are becomes the norm in society rather than the exception. You can find out more about the Headless Way at headless.org
You can hear Richard talk with Sam Harris about his journey here
Amir Giles
"Amir had a beautiful facilitation style that created a really safe space and edged us all closer and closer to the edges of our existence to help us explore our connection and understanding of them more."
Amir runs several popular events exploring the nature of reality, perception and consciousness, drawing on the non-dual to the non-sequitur. He regularly facilitates meditation sessions, and is an avid practitioner of enquiry techniques inspired by non-dual and wisdom traditions from around the globe, as well as scientific studies that give validity to these experiences. He was a facilitator on The Finders Course, trained as a practitioner of Internal Family Systems Therapy, and in Vortex Healing. He has a background as a performer, movement coach and facilitator in work spanning cinema, TV, stage and festival.
TESTIMONIALS FROM PREVIOUS EVENTS
★★★★★ "I've never been on any meditation course (of any type) that involved so many smiles and so much fun - but that was also helpful and fascinating and profound." - Talulah M.
★★★★★ "This is like studying Non-Dual meditation but without the pain in the butt of long sitting meditation as many of the experiments are active and interactive. Well worth attending…"

★★★★★ "As a vipasana "student" i found this workshop very useful and enjoyable. Will be recommending to all my headed friends :-)" - Mark J.
★★★★★ "I loved it - so simple and transformative, really an incredible gift of instantly changed perception offered through a quick and fun and funny workshop! Thank you Richard and Amir!" - Megan O'Hanlon
★★★★★ "The glimpses of what I experienced were revelatory. I felt very supported in the fellowship and in the experience and compassion showed by Amir. The Psychedelic society is much needed. Thank you" - Erika
★★★★★ "Amir created such a friendly, open atmosphere and guided us to explore lots of fascinating states of mind. He also has a good balance between facilitating but not being too dominant; it felt like a shared journey. Lovely bunch of people and it was also nice seeing the same people every week. Can't wait for further courses like this." - Alice
★★★★★ "It was my first course with The Psychedelic Society and it didn't disappoint. It certainly opened doors to me and I really enjoyed many of the exercises and subjects. The group discussion and Amir's knowledge and leadership of the course was first class. The emails and content sent for each week were great and really insightful, also the social media communication and sharing and the Thursday night follow ups were excellent and appreciated. It's definitely something I would consider repeating in the future, because with all these courses they are easy to forget and require on-going attention." - Robert
★★★★★ "Hugely enjoyed this course. It was the second PS course I'd attended, and the first one that was fully virtual, and I was impressed by how well organised the Zoom sessions were compared with many I've attended in more 'professional' settings (credit is due to Amir for being the only host of such an event who was able to actually use breakout rooms successfully!). The course topics and exercises were fascinating, the delivery was good natured and engaging, and it covered a huge amount of ground in a short space of time." - Abi

★★★★★ "Great, deep stuff. Amir was a great facilitator and the space was peaceful and inclusive. I'll definitely come back" - Rupert
★★★★★ "Another stimulating and really well constructed course - thank you Amir! I am so grateful to have come to these practices this way, and to have had the chance to begin learning them amongst and from such lovely and supportive people" - Melanie
★★★★★ "This was a beautiful, beautiful event. It was peaceful and liberating, although surely some people might have felt other emotions. I appreciated a lot the fact that aside from nice words and a space, we were actually taught techniques and discussed them. Amir is a wonderful presence. Recommended!" - Giuseppe
Please Note:
Although this retreat is run by skilled mental health practitioners, it is not a replacement for personal therapy. We will be engaging in a range of somatic, psychological and physical techniques. If you are experiencing significant difficulties with your physical, emotional or mental health please contact us in advance of booking so we can explore if this is the right environment for you. We will invite you to share only what you feel comfortable expressing and encourage ongoing personal development following this retreat.
All food will be Vegetarian with Vegan options. If you have specific dietary requirements please let us know.
We will be encouraging the retreat to be a no phone zone. Please arrange as much as possible to be free of communication commitments. If you need to be on your phone before and after sessions, you can be, but phones will not be allowed in the workshop space.
REFUNDS: Please note that we do not arrange refunds or exchanges. We welcome swapping or reselling your tickets with people you know.
ACCESS: We do our best to include everyone in our events, regardless of employment or health circumstances. If you would like to attend this event but are truly unable to afford the ticket price, please do get in touch with the event organiser.
Select tickets
Your details