Grunewald Mushrooming Foray: Fungal Friends & Herbal Allies
Thu 26th Oct 2023, 1:15pm – 5:15pm CEST (UTC +02:00)
What is more iconic for autumn than brightly-colored mushrooms poking out of the forest floor? Bring out the foraging basket, because it's that time of year again, when these crucial, mysterious members of our ecosystem pop up to fruit & spread their spores – and provide tasty meals to the critters around them, including us humans!
Porcini, chanterelle, parasol, chicken of the woods, puffball, oyster… Wild mushrooms are famously prized for their delicious, complex flavors. With a little searching, even us city-dwellers can find kilos of delicious fungi almost right outside our front doors, thanks to the amazing forests around Berlin.
Yet, as is well-known, when it comes to mushrooms it takes knowledge and experience to distinguish the delectable from the deadly!
Join Simka (they/them) for an autumn adventure into Grunewald Forest, where we will get acquainted with the most common & delicious edible mushrooms growing in this area – no experience necessary.
With winter just around the corner, the most famous mushrooms are starting to give way to the lesser-known but no less delicious seasonal prizes: if the weather is right, we'll hope to encounter winter chanterelles, bay boletes, amethyst deceivers and blewits along with many other fascinating finds.
Together we'll explore the forest floor and learn the basics of how to find, identify, collect, and prepare the wild edible mushrooms that are currently in season. Here you will learn which mushrooms to stay away from – and how to get confident enough to bring your own harvest home.
This one is especially for the self-employed folks, the shift workers & jobseekers – it's on a week day! Heading out to the forest while others are in the office means a quieter, emptier forest for us – and more chances to come across mushrooms before others nab them.
Because fungi are such fickle fruits and their appearance is determined by many factors, including the weather, there's no guarantee the conditions will be right for an abundant harvest. But there's always something around to fill the foraging basket – so in case the mushrooms end up more sparse than we hoped for, we'll take a closer look at the delicious edible plants & herbs that line the path instead.
The tour will take us through beautiful forest scenery, where we will have plenty of time to relax, explore, and take in the serene surroundings.
When: Thursday October 26th, 13.15 - 17:15
Where: Grunewald Forest, near S-Bahn Grunewald (~ 5km walking in total)
Cost: Sliding scale 40€ / 31€ / 22€ or pay what you can

Attendance is limited to 15 people, so registration is required!

Don't forget to read the confirmation email carefully for all information on the meeting point and what to bring.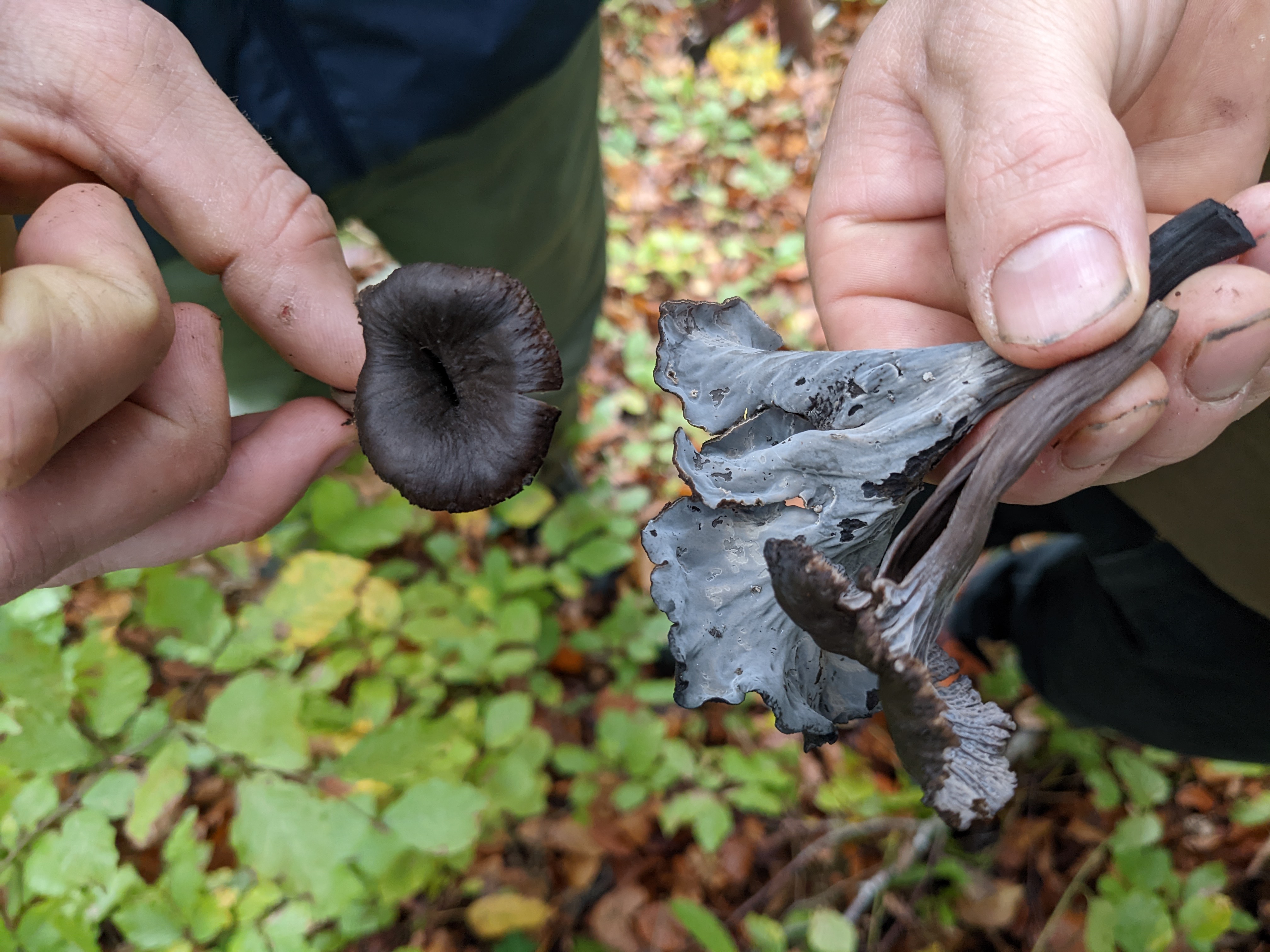 A note on pricing & philosophy:
I'm offering my foraging tours this season on a sliding scale / pay-what-you-can basis, because it's a deep value of mine that this learning – which radically connects us with ourselves, the land, and one another – should be accessible for everyone.
However, I do rely on this income!
That means: if you have the means, pay the full fee, or more.
If you don't have the means, please feel fully invited to pay whatever you can.
And if you want to come, but genuinely cannot afford any extra expense, reach out to me directly for a 100% discount, no questions asked. I have absolutely been there, I see you, and I want you here.
I'm trying to do things differently, because it matters to me. Please join me in the complexity of building a better, more equal world!
Select tickets
This event started about 1 month ago
Offered on a sliding scale to keep these radical practices accessible to everyone.
If you need a 100% discount code, reach out to me directly, no questions asked.
Your details
Feedback on Foraging events